The super-progressive and talented executive team at Casey Neilon and Associates LLC enlisted our services to visually align the organization's brand with their new progressive vision.
Challenge: make the notoriously stuffy and bland world of accounting and tax preparation reflect the nimble and contemporary nature of their robust offerings to better attract category disrupting entrepreneurs and seasoned corporations alike. We started by distilling their name down to simply, Casey Neilon.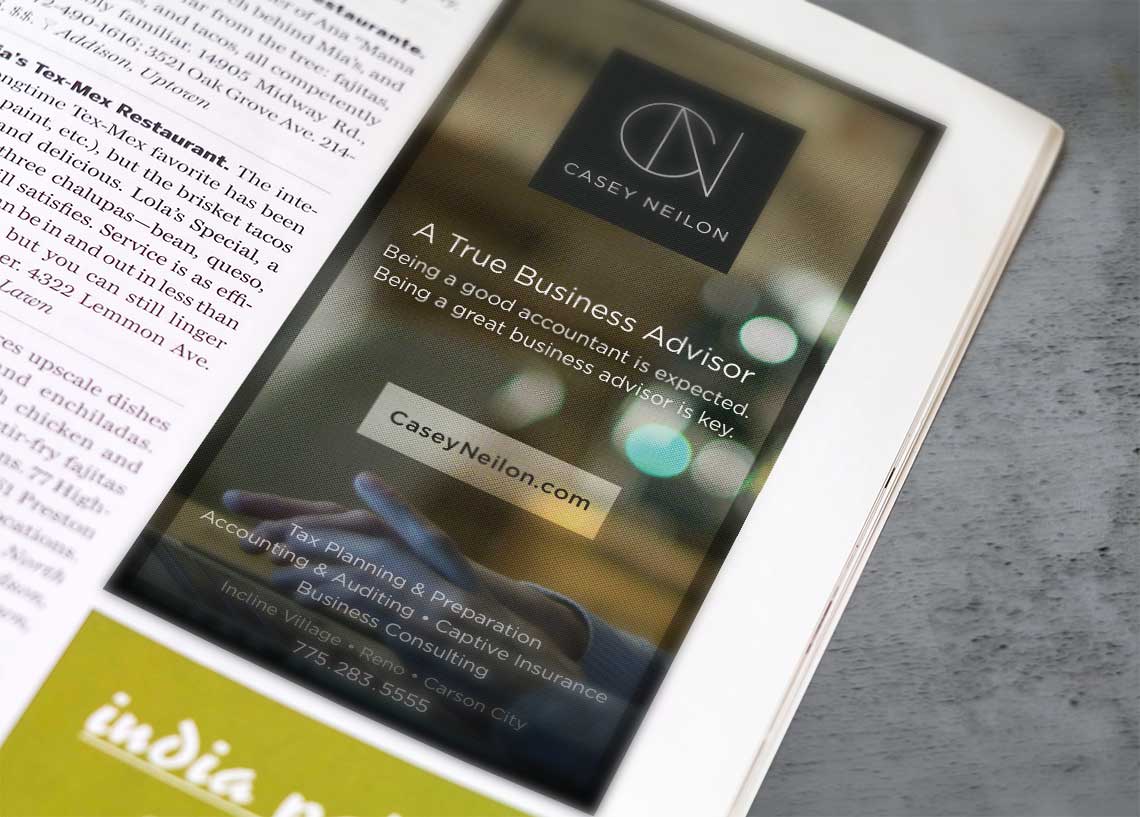 A True Business Advisor –
Being a good accountant is expected.
Being a great business advisor is key.